Develop
Help them succeed
Onboarding, compliance and people development are hard enough, so your learning content and systems shouldn't be. We give you an LMS and Content Library in one simple, unified platform. Help yourself and your people.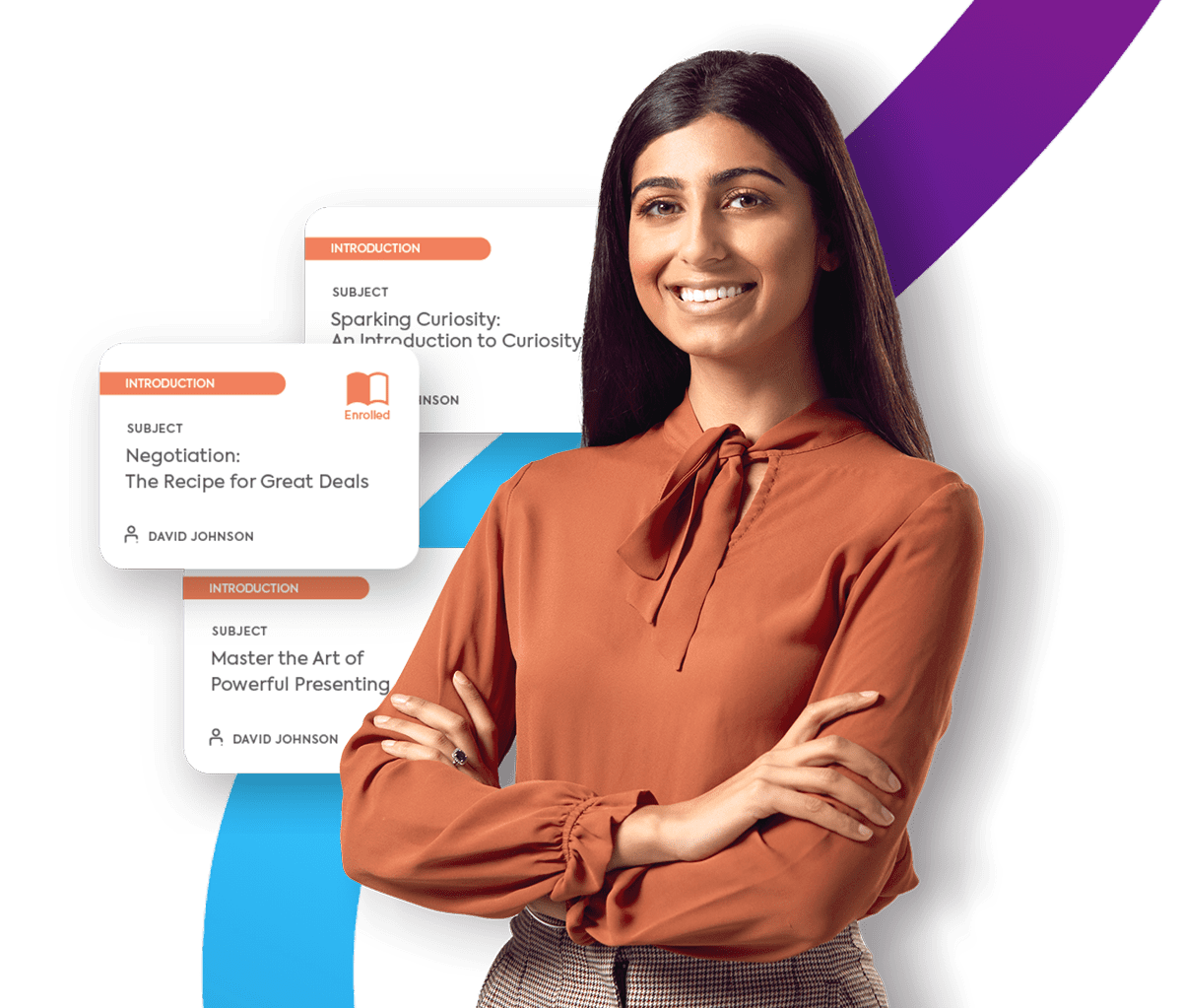 How it works
First, put all your learning in one place
All your learning content is made so much more accessible in the one easy-to-access place, including Compono's learning library, our partner course library, or the courses you create yourself. Simple account set-up has you up and running in seconds.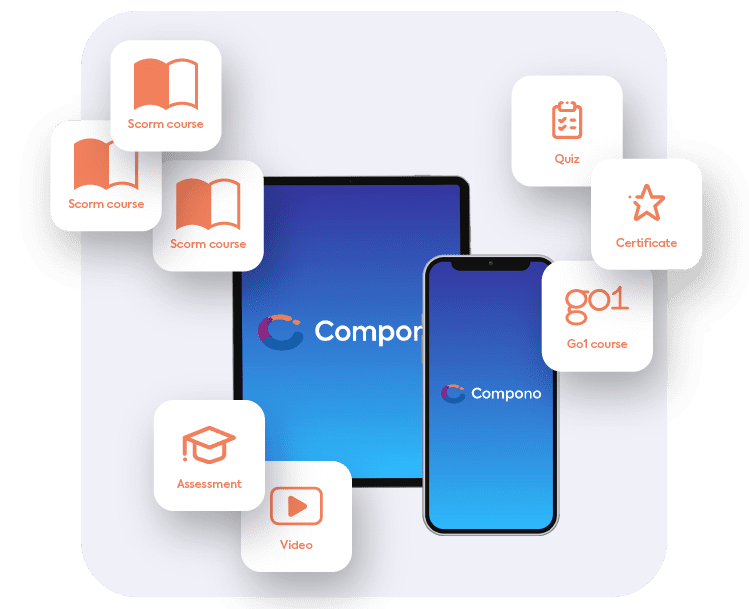 Then, get limitless learning options
Our simple, modular course builder gives you limitless possibilities. Create set learning pathways, or allow learners to choose their own journey. Add quizzes, events, interactive SCORM packages and videos. Load and download files with ease.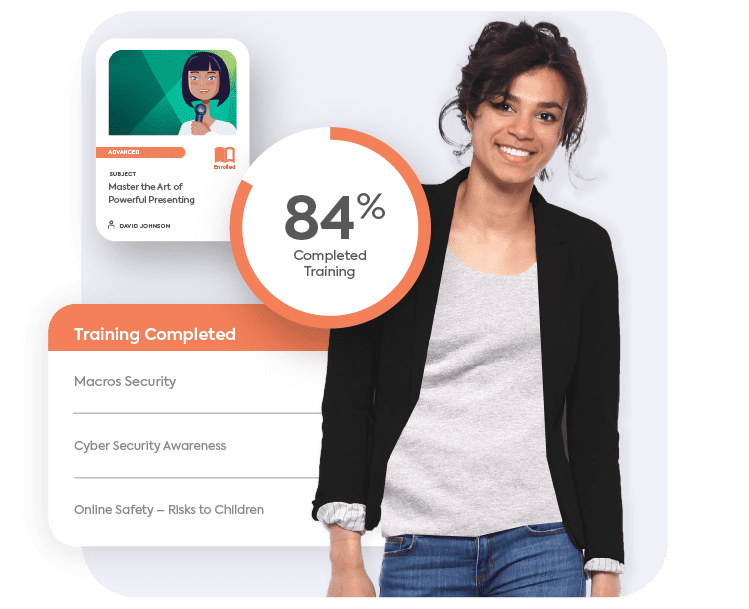 Finally, powerful reporting keeps you in control
So, you need to run a compliance report? Easy. Need to track and report on training completion? No problem. Want to issue a training certificate? Done. Compono Develop gives you the analytics and reporting you need to stay in control of your learning program.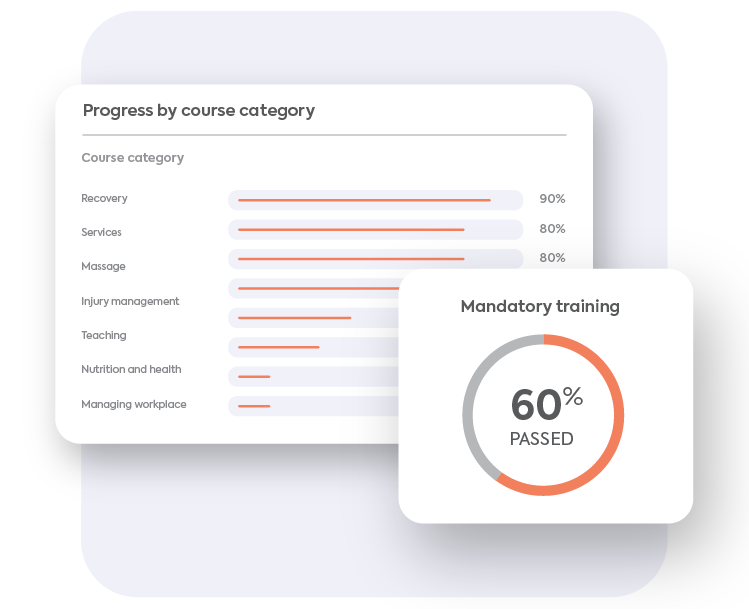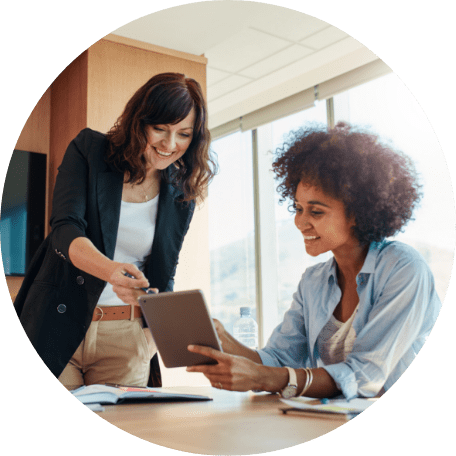 For L&D Leaders and People Managers
Savvy HR folk know that people are a work-in-progress – 'water' them regularly and they will grow. You need an L&D platform that your team will love as much as you do.
1.3M courses completed by our 440K+ users
Features to get excited about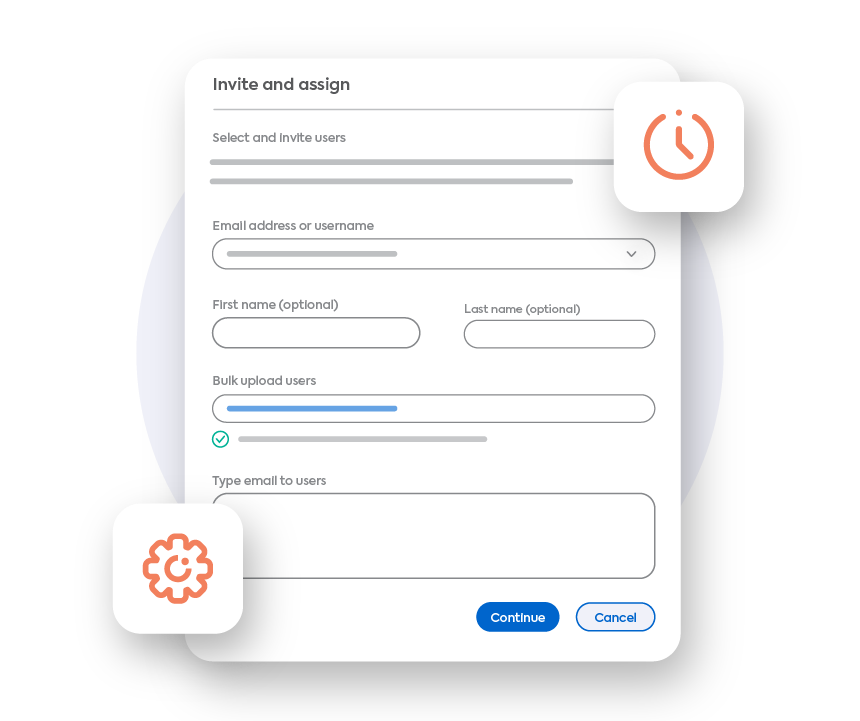 Quick and simple account set-up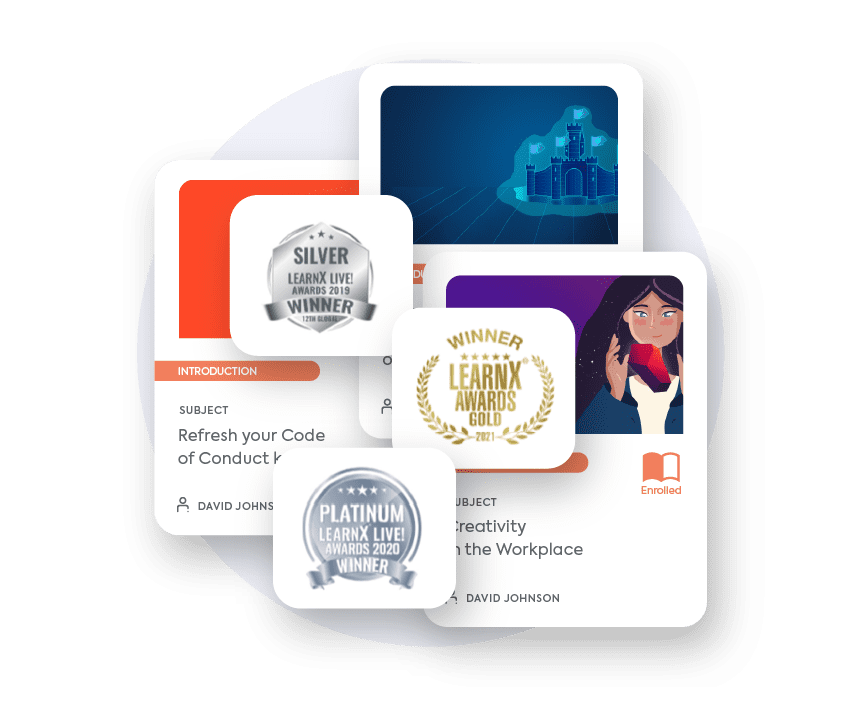 Access Compono's award-winning learning content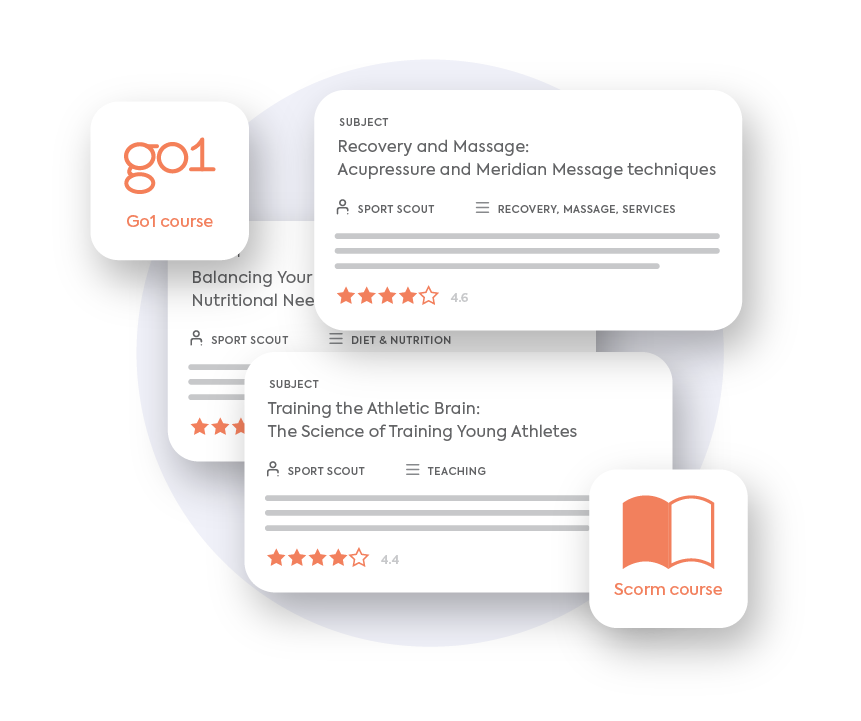 Build your own courses, or access learning from our partner network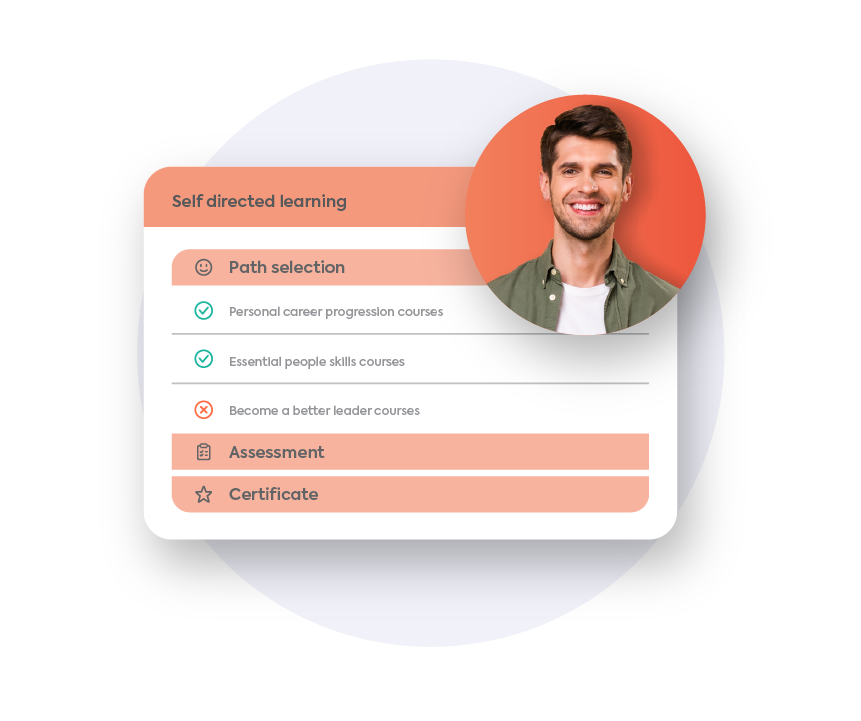 Create pathways for self-directed learning, or compliance courses with automatic reminders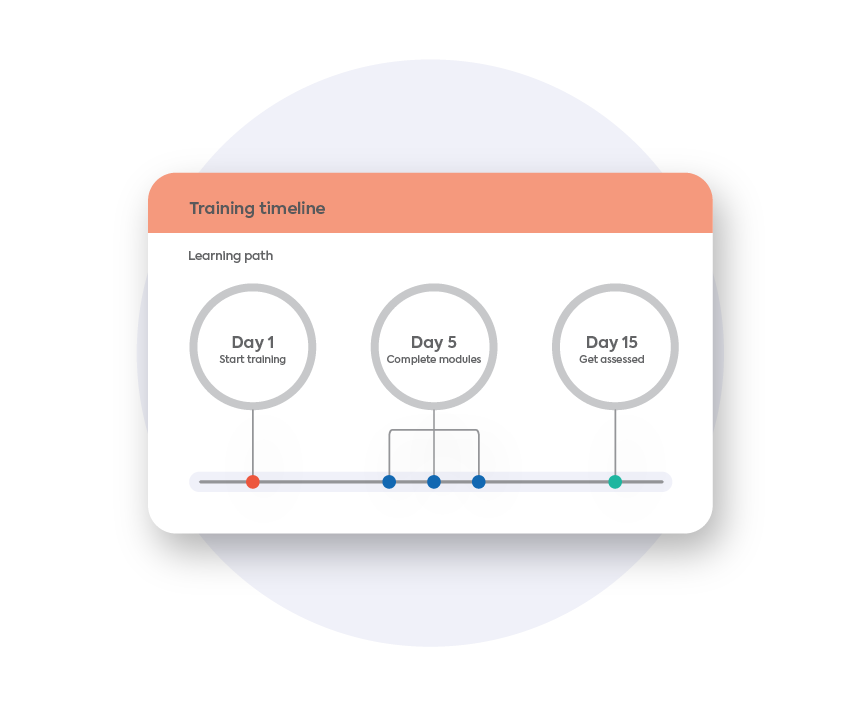 Automate onboarding playlists for new starters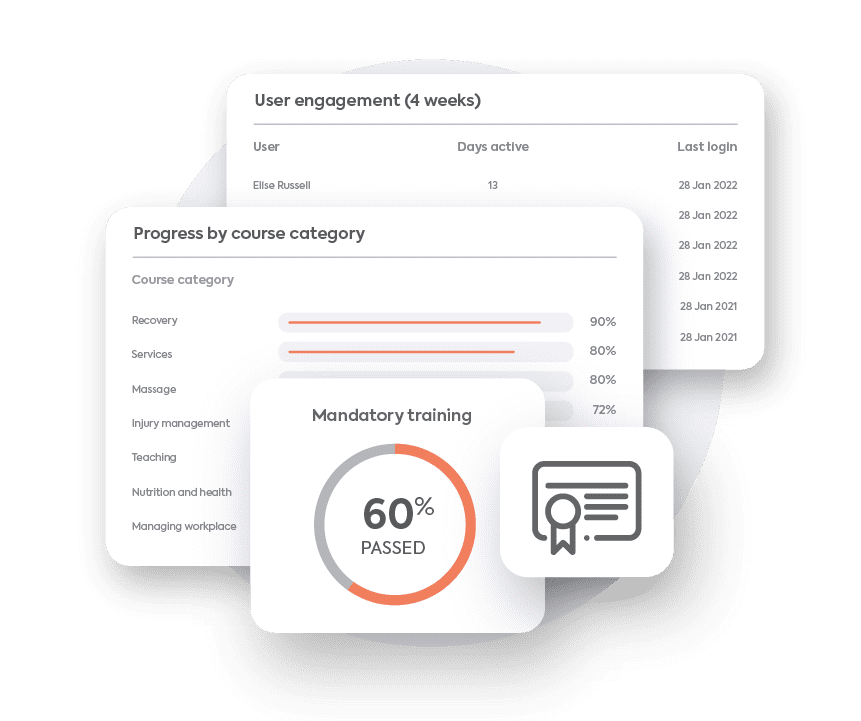 Track learner progress in real time and issue certificates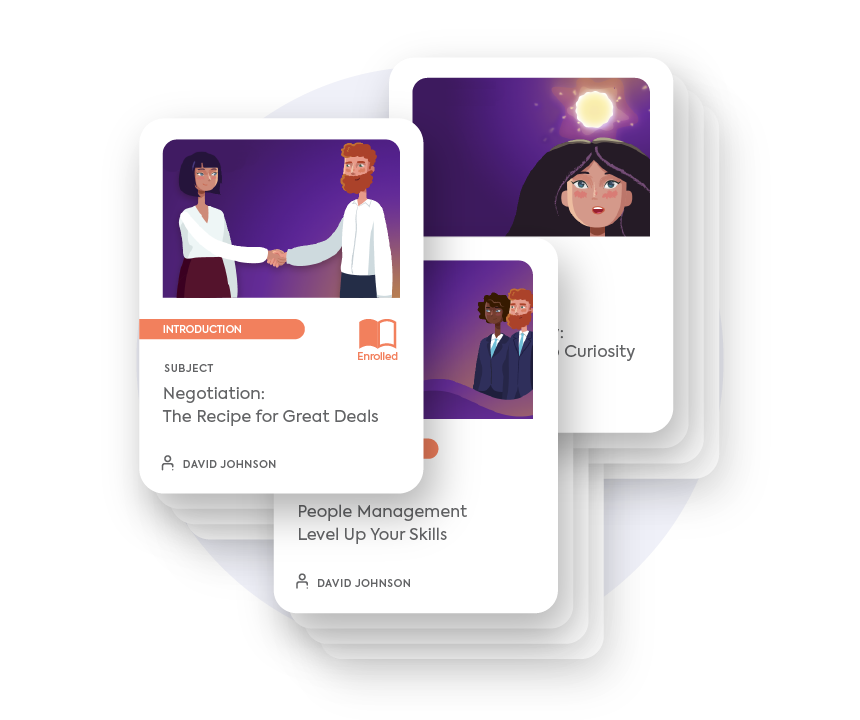 Access tens of thousands of learning courses from Compono and our partner network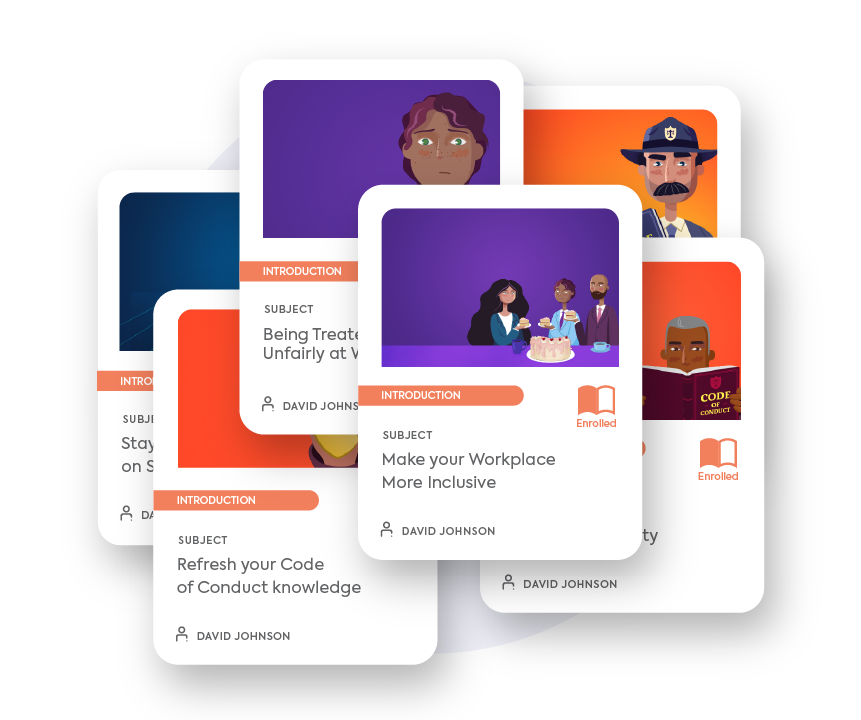 Compliance Playlist.
Get your new people off to a great start:
Introduction to Cyber Security: Protect yourself Online & Offline
Stay Safe on Social Media
Work Securely from Home
Being Treated Unfairly at Work
Make your Workplace More Inclusive
Code of Conduct: Is your Workplace up to the Code?
Refresh your Code of Conduct Knowledge
Uphold the Code of Conduct at Work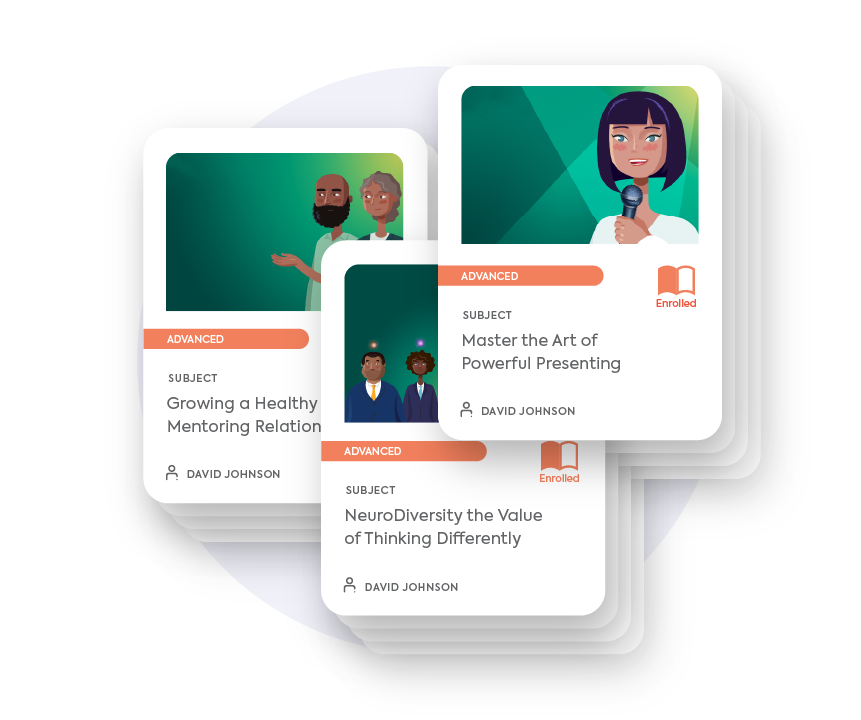 Business Skills Playlist.
Develop the skills your people need:
Advanced Presentation Skills: Master the art of powerful presenting
Pitch to Investors
Present Persuasively
Growing a Healthy Mentoring Relationship
Deliver difficult feedback
Encourage positive behavior in the workplace
Neurodiversity: The Value of Thinking Differently
Manage a neurodiverse workforce
Running a neurodiversity-friendly project
Introduction to Teamwork and Conflict Resolution: Finding Space to Work Together
Introduction to Negotiation: The Recipe for Great Deals
Introduction to People Management: Take your Skills to the Next Level
Introduction to Product Management: From Foundation to Application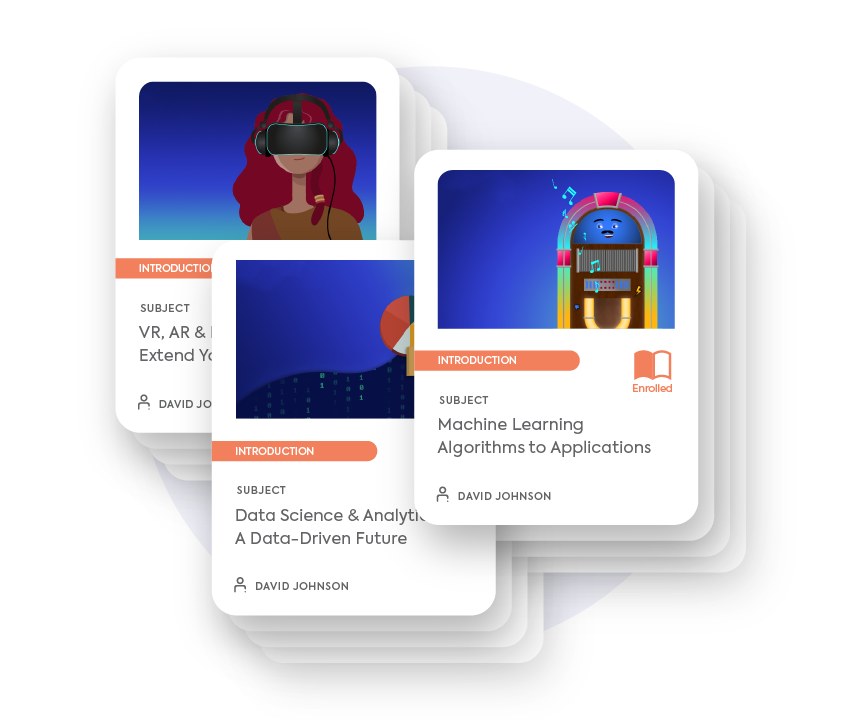 Future Skills Playlist.
Develop tomorrow's skills:
Introduction to Data Science & Analytics: Data-driven Decision Making
Introduction to Virtual, Augmented, and Mixed Reality: Extending Reality
Introduction to Data Visualisation: Seeing is Believing
Introduction to Machine Learning: From Algorithms to Application
Introduction to Robotics: The Nuts and Bolts
Introduction to the Internet of Things: Towards a More Connected Future
Introduction to Mobile Development: Essential Tools and Strategies
Introduction to User Experience and User Interface Design: Process and Tools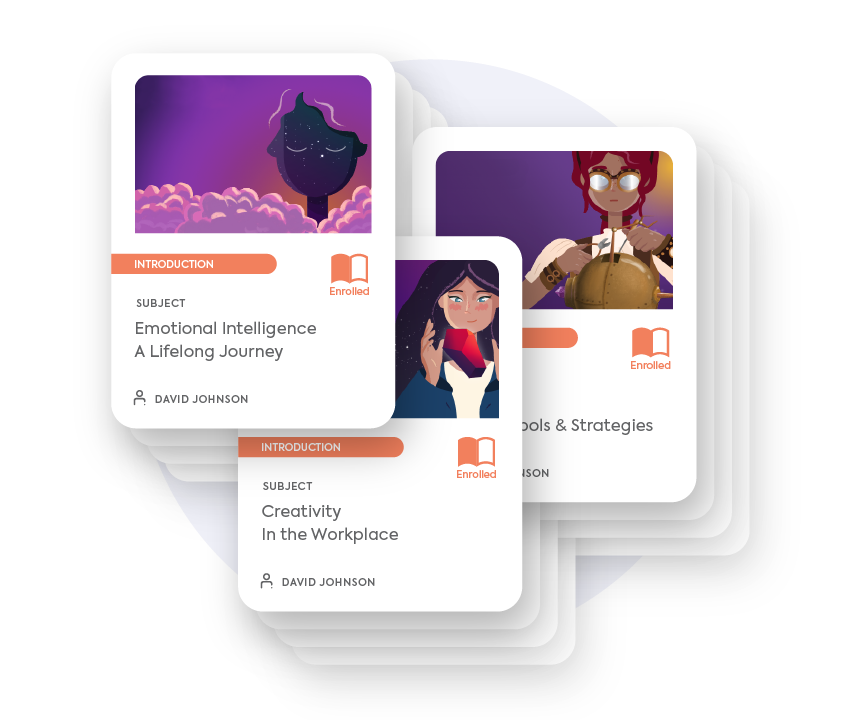 Soft Skills Playlist.
Develop the essential skills your people need:
Introduction to Emotional Intelligence: Navigating Workplace Relationships
Introduction to Innovation: Turning Ideas into Products
Introduction to Curiosity: Igniting the Spark
Introduction to Creativity: Find Innovative Solutions for Difficult Problems
People development benefits that make perfect business sense
All your content in one easy-to-manage place
Award-winning content for skills development
Comprehensive compliance management
Powerful reporting and analytics
Save time, make managing learning easy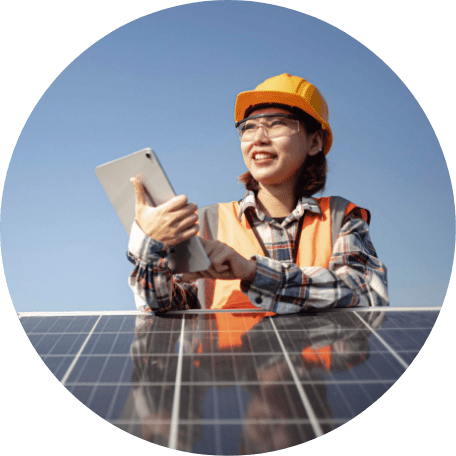 Frequently asked questions
Does Compono provide learning content?
You get more than 20 online courses out-of-the-box, and we're dropping new ones all the time. Topics cover essential skills development, workplace compliance training and introductions to technical skills – all built by instructional designers with a focus on effectiveness. See our list of available courses above. This course library is your head-start in developing your people for the future
What types of courses does Compono Develop LMS support?
Build your own custom courses, import SCORM-compliant course modules and leverage our existing course library to get started. Additionally, use our comprehensive course-builder to:
Upload documents
Embed videos
Create quizzes
Host events
And more!
Is Compono Develop good for compliance and mandatory training?
Yes! We know how critical compliance and mandatory training is for your business. Assign mandatory courses to people and let Compono Develop automatically remind your managers of upcoming expirations and renewals. Schedule monthly reports to keep your finger on the pulse, and report compliance back to the business. Issue certificates to people that complete training successfully.
Does Compono Develop integrate with my existing HR systems?
If you have existing systems in place, you don't want to reinvent the wheel. Thanks to our rich set of features, you don't have to. Our extensive API allows your systems to share learner profiles and progress, and stay in sync, while keeping your data safe and secure. We also offer a detailed range of webhooks that can send data to a third-party system whenever particular actions take place, such as when a learner passes or fails a course, or when someone signs up to your learning space.
Does Compono Develop work well in complex organisations?
Compono Develop has been designed to work in companies big and small. It 'bends and flexes' with clever grouping functionality and permission settings so you can configure it to match your business structure, no matter how 'unique' it is.
What about reporting and learning analytics?
With Compono Develop, all learner activity is captured and easily accessible for Learning Leaders, Administrators, Hiring Managers – whoever needs the information. Dashboards with deep learning analytics provide snapshots of your organisation at any point in time. Create regular reports for your stakeholders to maintain visibility across development programs and progress. See individual learner activity and achievement of development goals.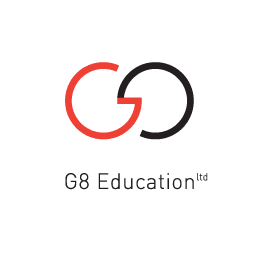 "As a Learning Management System, what we really like about the learning platform is that it's easy to navigate and simple to use as both an administrator and learner."
L&D Specialist, G8 Education
Compono Marketplace
Our technology integrations
A leading Australian HR system for people management, performance, analytics and automation
A seamlessly integrated, automated, accurate and compliant all-in-one workforce management and payroll solution
A leading HR System for managing time, talent, performance and culture in modern businesses large and small

A hiring solution used in over 150 countries for removing the compliance, payroll and HR hard work from global hiring
Coming soon
Resources
Helping businesses and people work better together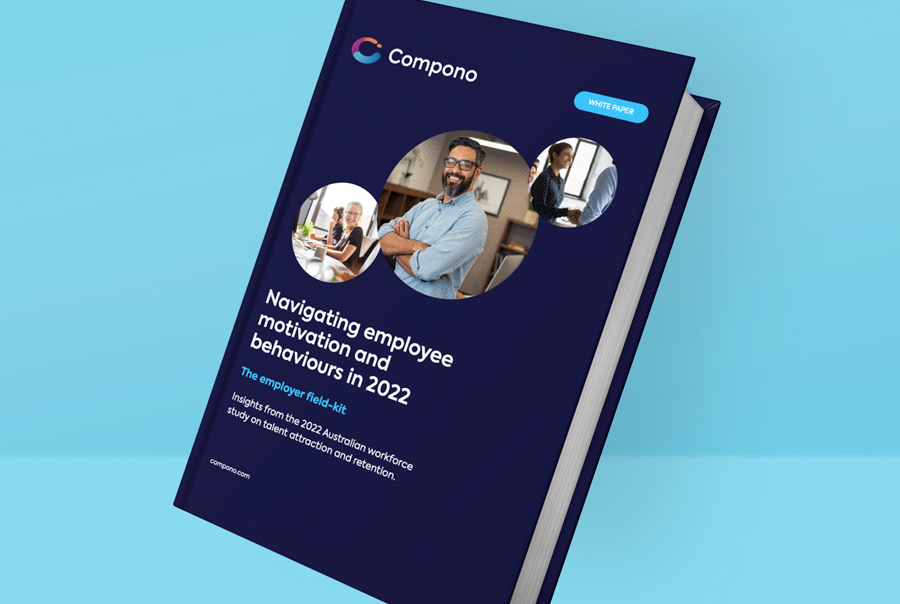 Whitepaper
Navigating employee motivation and behaviours in 2022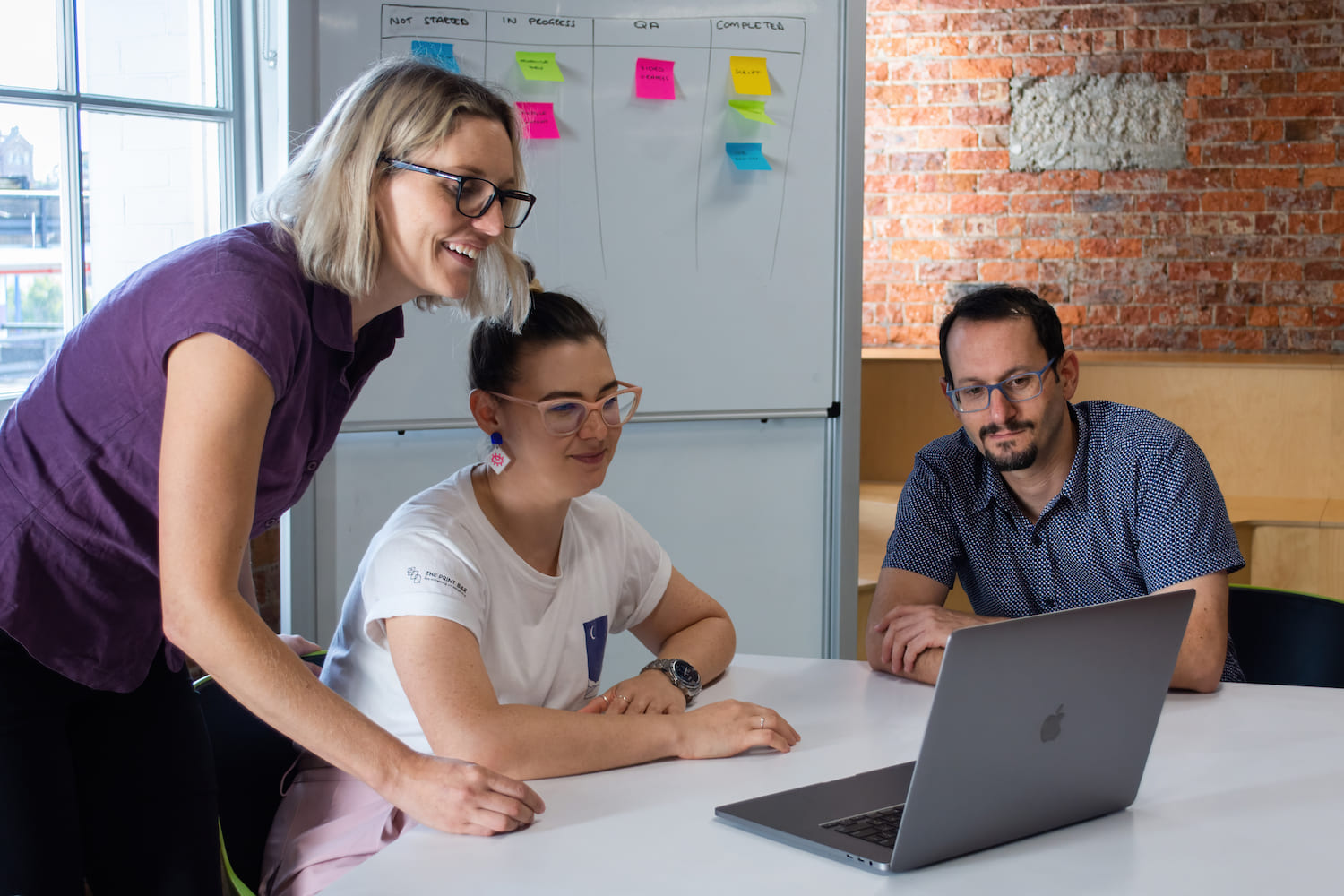 Article
How to attract and retain employees in the post-pandemic era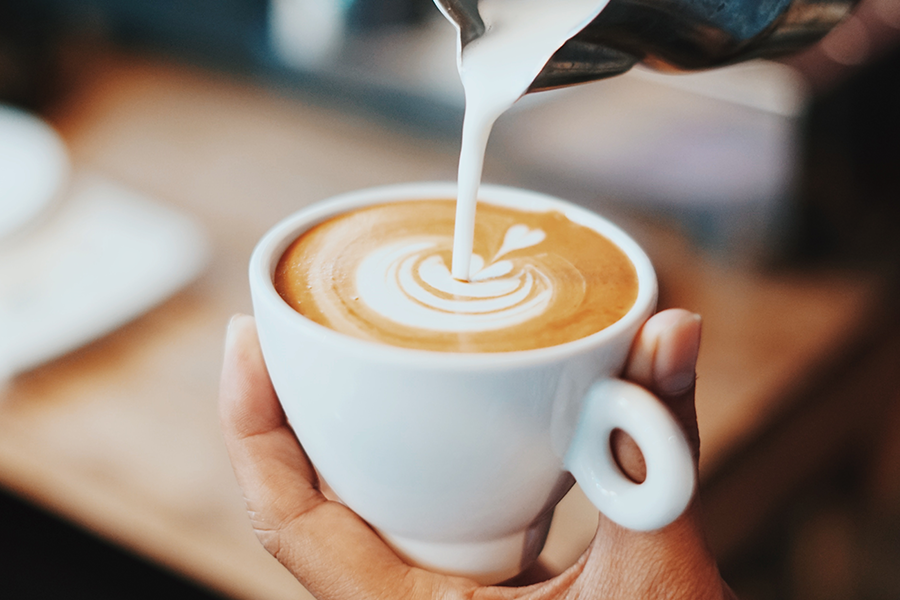 Webinar
How the Coffee Club successfully balanced the hiring needs of head office with franchise partners
Get even more Compono
Compono offers two other powerful products – Compono Engage and Compono Hire – that all work beautifully with Compono Develop, like the people you'll recruit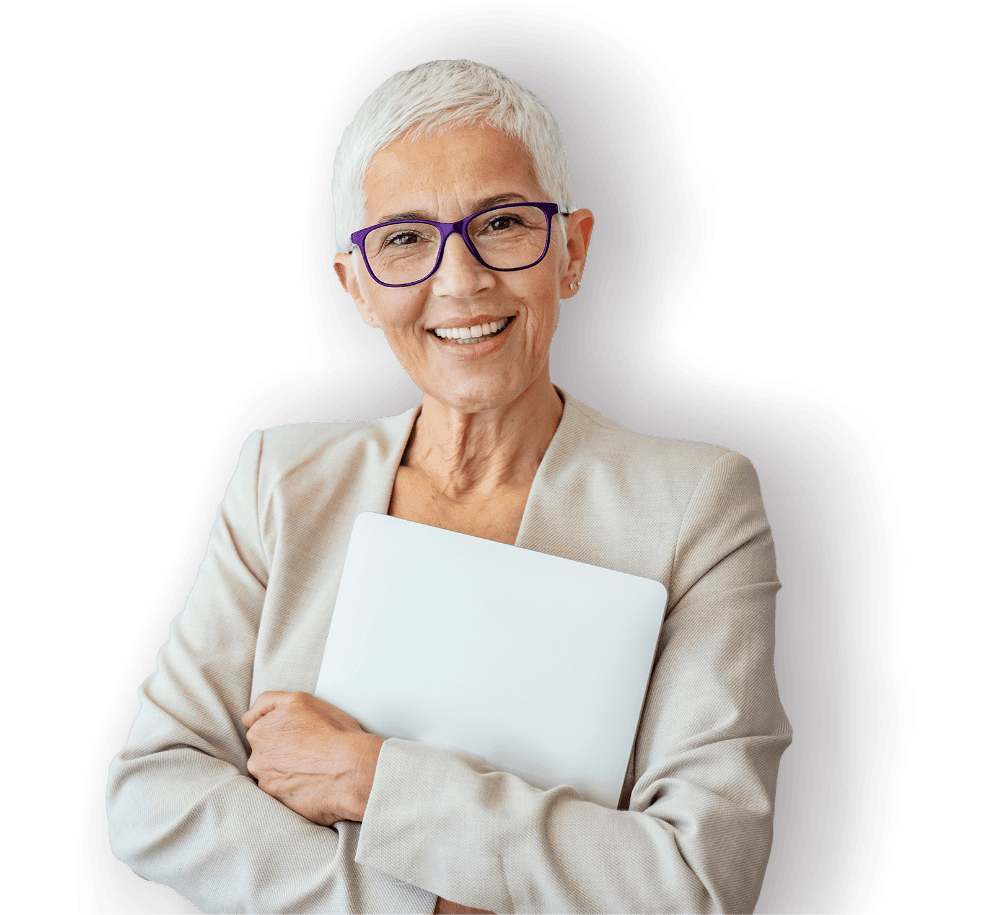 Engage
See the way your business works so you know who you are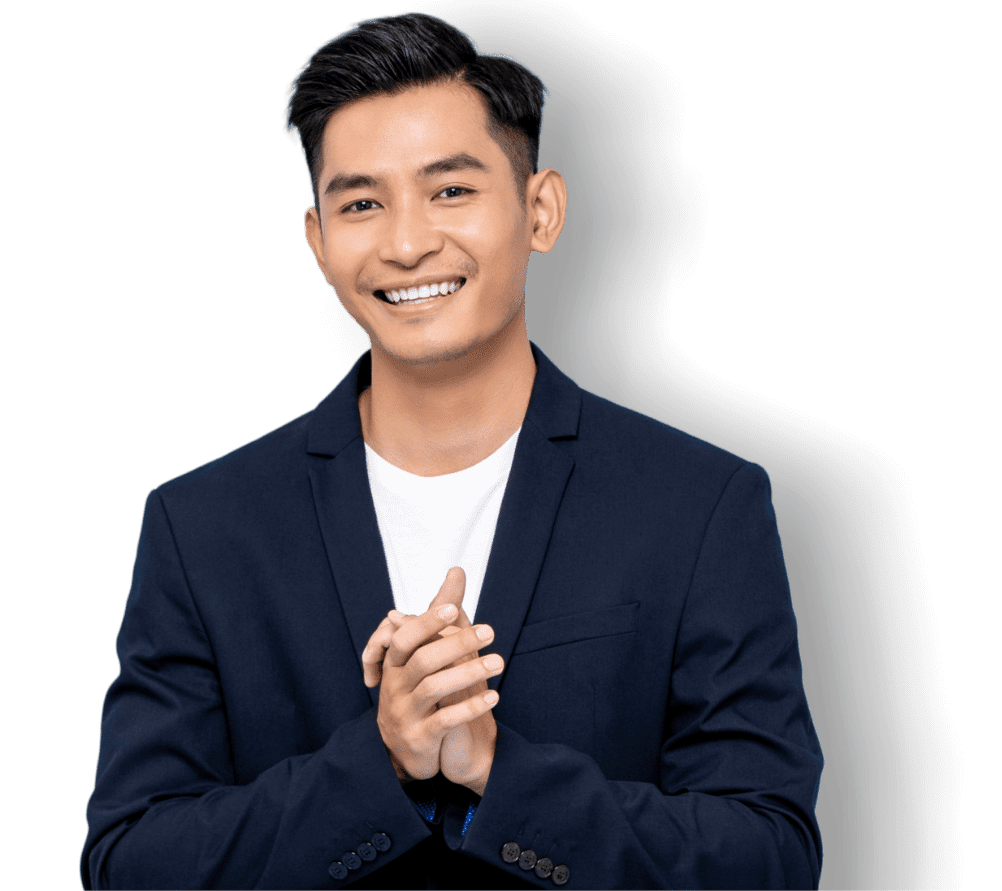 Hire
Automatically screen candidates to match your ways of working so you get who you need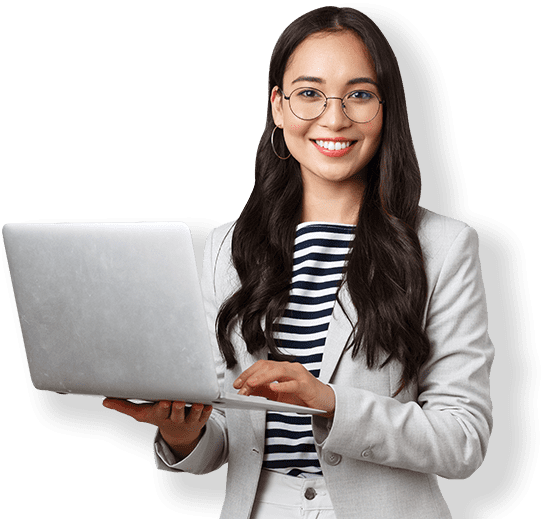 Let's connect and develop your people better!