Compono Engage
What if I already have a culture assessment tool – how is this different?
Too often, culture assessment solutions provide insights you can't really do anything with. Things like 'happiness' scores or 'engagement' metrics are all fine to know – but what do you do with that information? If your 'happiness' score declines, how do you know how to fix it? That's why we take a practical approach. Compono Engage specifically looks at the way your business works, or 'how we do things around here to get work done'. With this in mind, we use these measurements to create specific and practical hiring benchmarks you can use straight away. Knowing how your business works, and how each different team works, means you can hire people that better match your business. Hiring better matched people naturally leads to improved retention, engagement and business performance. Compono Engage is the culture assessment tool with real application.
Does it integrate into my existing HRIS system?
We have a growing list of HRIS partner integrations on the horizon. Soon, you'll be able to import your employee data directly into Compono Engage from your HRIS system.
Who can see the results of my workplace assessments?
When you create a Compono Engage account, you can nominate your own administrators. For now, only administrators can see the results of a culture campaign. We're working on expanding the number of roles we support soon.
Compono Hire
Is Compono Hire easy to learn how to use?
Yes! If you're using manual hiring processes, adopting something new might seem daunting. But don't worry – our Customer Success team will make sure you're up and running in no time! Our team of people scientists has done the 'science stuff' for you, so you don't have to. What you get is an easy-to-use hiring product that saves a ton of time while matching you to the best talent.
What if I already have an applicant tracking system (ATS)?
Today's hiring solutions aim to save you time by removing the manual work that goes into the hiring process. That's great, but that's also where the help ends – they don't help you make better hiring decisions. Compono Hire gives you the timesaving you need by allowing you to only spend time on candidates that best match the type of person you need from the get-go – skills, qualifications, experience AND how well-suited they are to the team they're joining, and the way your business works. You can choose to use Compono Hire together with your existing ATS, or migrate to Compono Hire at a time that works for you. After all, what's the point of a hiring solution if it doesn't help you make better hiring decisions?
What if we don't get enough candidates to be selective for some roles?
Compono Hire helps you get more candidates in two ways. First, we help you automatically connect to multiple job boards, all within the product, so you can cast your net wider. Second, as a Compono Hire customer, you get exclusive access to the Compono Talent Database containing tens of thousands of potential candidates. Whenever you create a new role, we automatically show you candidates that are a great match for what you need, before you've even posted the role.
How does this work with an internal hiring team?
Compono Hire is designed to super-charge your internal hiring team, not replace them. People decisions always need just that – people. What we do is give you way more people insight so you have much deeper people data when making your hiring decisions. See every candidate's work personality, work style preferences, job fit, not just what's on their resume. Compono Hire gives you interview question guides so you can be laser-focused in your hiring assessments.
Can Compono Hire integrate with my existing HR technology?
Yes, we have a growing number of existing HR system and job board integrations. If you can't see the system you need, just reach out to our friendly team about creating a new integration for you.
Compono Develop
Does Compono provide learning content?
You get more than 20 online courses out-of-the-box, and we're dropping new onesall the time. Topics cover essential skills development, workplace compliance training and introductions to technical skills – all built by instructional designers with a focus on effectiveness. See our list of available courses above. This course library is your head-start in developing your people for the future
What types of courses does Compono Develop LMS support?
Build your own custom courses, import SCORM-compliant course modules and leverage our existing course library to get started. Additionally, use our comprehensive course-builder to:
Upload documents
Embed videos
Create quizzes
Host events
And more!
Is Compono Develop good for compliance and mandatory training?
Yes! We know how critical compliance and mandatory training is for your business. Assign mandatory courses to people and let Compono Develop automatically remind your managers of upcoming expirations and renewals. Schedule monthly reports to keep your finger on the pulse, and report compliance back to the business. Issue certificates to people that complete training successfully.
Does Compono Develop integrate with my existing HR systems?
If you have existing systems in place, you don't want to reinvent the wheel. Thanks to our rich set of features, you don't have to. Our extensive API allows your systems to share learner profiles and progress, and stay in sync, while keeping your data safe and secure. We also offer a detailed range of webhooks that can send data to a third-party system whenever particular actions take place, such as when a learner passes or fails a course, or when someone signs up to your learning space.
Does Compono Develop work well in complex organisations?
Compono Develop has been designed to work in companies big and small. It 'bends and flexes' with clever grouping functionality and permission settings so you can configure it to match your business structure, no matter how 'unique' it is.
What about reporting and learning analytics?
With Compono Develop, all learner activity is captured and easily accessible for Learning Leaders, Administrators, Hiring Managers – whoever needs the information. Dashboards with deep learning analytics provide snapshots of your organisation at any point in time. Create regular reports for your stakeholders to maintain visibility across development programs and progress. See individual learner activity and achievement of development goals.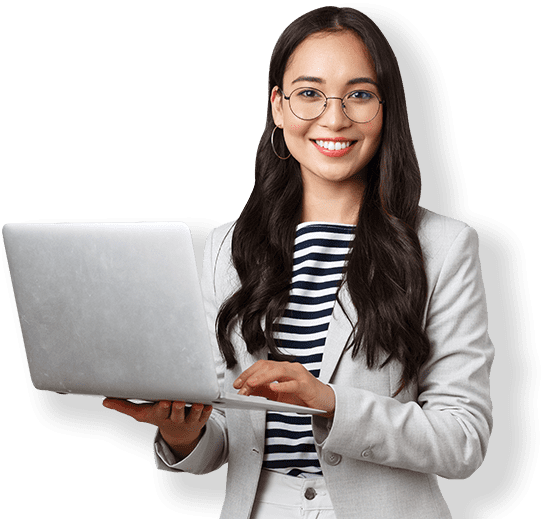 Take the next step to better people decisions